UkraineStaff – the best remote developers for your team!
We provide remote software developers on demand and help with hiring remote workers for your team.
How it works
Request a free quote
Simply tell us what kind of Developers you need and we will provide you CVs with a free quote.
Select the developers you want
Once you have received your free quote, you can select the Developers for interview.
Enjoy hassle-free development
With UkraineStaff, you will have access to the best Developers without having to worry about the hassle of managing them.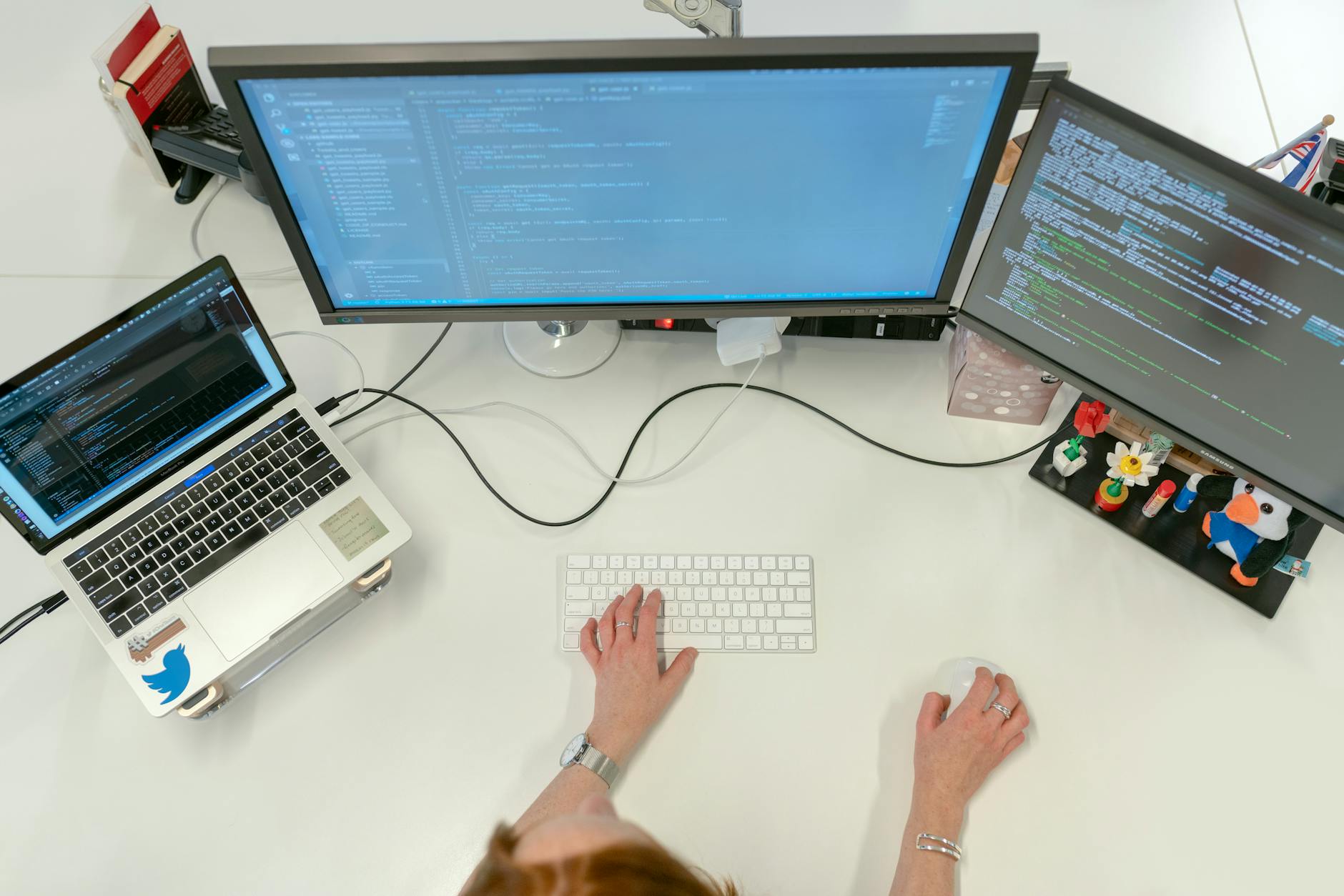 Photo by Christina @ wocintechchat.com on Unsplash
Remote Software Development Outsourcing
Outsourcing IT development to Ukraine Staff and get your work done in hours.
Remote work
UkraineStaff provides the best remote software developers for your team. With our outstaffing model, you can get the developers you need without having to worry about location.
Best in the business
UkraineStaff only provides the best and most qualified remote software developers for your team. With years of experience in the industry, our developers are sure to exceed your expectations.
Best in class
With UkraineStaff, you can be confident you're getting the best remote software developers available. We carefully screen and select only the top talent to join our team.
What people are saying about us
Don't just take our word for it.
John Robertson
Director of Sales at Workflow
"I want to take the opportunity to say thank you for the service UkraineStaff provides. I was looking for an expert who could do some development work and found UkraineStaff. They were professional, competent, and responsive from beginning to end."
Mike Samson
CEO at Blocknet
"I'm a software engineer and I've had a great experience with UkraineStaff. The developers have been very professional, working in a good time frame, and following instructions well."
Jack Bennington
CTO at TNT Solutions
"I am from Ukraine and I found an interesting job on UkraineStaff. The company contacted me and explained in detail what the company will offer me. We have agreed with the conditions and now I have a wonderful job."
Hire our developers and solve your IT problem
UkraineStaff provides the best remote developers to match your needs. We outstaff developers worldwide.
Frequently Asked Questions
How does UkraineStaff work?

We provide the best Remote Software Developers for your team by Outstaffing model. We have a large network of top Developers in Ukraine and carefully hand-pick the best ones that match your specific requirements. We then connect you with the Developers so you can work together seamlessly.
How much does it cost to hire a remote software developer from UkraineStaff?

It depends on the project. We provide a free consultation to help you determine your project scope and the number of developers you'll need. Our developers are among the most talented and experienced in the world, so we're confident we can provide you with a high-quality product at a competitive price.
How does your remote staffing model work?
We have a team of expert developers who work remotely from our office in Ukraine. We provide them with all the resources they need to do their job, and they work closely with your team to deliver high-quality software.
How do I know that I can trust the developers from UkraineStaff?
We have a rigorous screening and vetting process for all of our developers. We only select the top 10% of applicants to join our team. In addition, we provide a satisfaction guarantee – if you're not happy with the work of your developer, we will replace them at no cost to you.
What is the Outstaffing model?
The Outstaffing model is a way for you to get the best Developers for your team by hiring them remotely. This way, you can work with the best Developers from anywhere in the world without having to worry about them being in-house.
What is Outstaffing?
Outstaffing is an innovative staffing model where a company outsources an entire team of employees to work remotely. This model has many benefits, including cost savings, increased flexibility, and access to a global pool of talent.